In today's ever-evolving digital world, SEO experts are becoming an invaluable asset for businesses looking to reach the top of search engine rankings. If you're considering working with a SEO expert, this article is for you! Read on to learn more about the various services that SEO experts provide and how they can help your website rank higher in search engines.
What is SEO and How Does it Work?
SEO, or search engine optimization, is the process of improving the visibility and ranking of a website or web page in search engine results pages (SERPs). It is a means of increasing organic traffic by making a site more visible and relevant to search engines.
SEO involves optimizing a website for certain keywords or phrases so that when people search for those terms, they are more likely to find the site. This can be done through on-page optimization, which refers to factors on the actual website that can be optimized, such as titles, metatags, and anchor text. It can also be done through off-page optimization, which refers to factors outside of the website that can influence its ranking, such as backlinks and social media signals.
Both on-page and off-page optimization are necessary for effective SEO. However, it should be noted that SEO is not a one-time effort – it is an ongoing process that should be continually worked on in order to maintain and improve rankings.
Benefits of Working With an SEO Expert
When it comes to ranking your website in search engines, working with an SEO expert can be extremely beneficial. Here are some of the benefits of working with an SEO expert:
1. They have extensive knowledge and experience in the field of SEO. This means that they know what methods and strategies work best for improving website ranking.
2. They can help you save time by implementing effective SEO methods on your behalf. This way, you can focus on other aspects of running your business.
3. They can help you achieve better results in a shorter timeframe. With their expertise, you can see a significant improvement in your website's ranking much sooner than if you were to try and implement these strategies yourself.
4. They can provide valuable insights and feedback regarding your website's performance and how certain changes could impact your ranking. This feedback can be extremely helpful in making future decisions about your website's SEO strategy.
What Services Can an SEO Expert Provide?
An SEO expert can provide a variety of services to help you improve your website's ranking in search engines. They can perform keyword research to find the best keywords for your website, optimize your website's content and metadata for those keywords, and help you create link building campaigns to improve your website's link popularity. Additionally, an SEO expert can also help you monitor your website's search engine rankings and give you reports on your progress.
How to Choose the Right SEO Expert for Your Business
As a business owner, you know that ranking high in search engine results is essential to your success. But what you may not realize is that working with an SEO expert is one of the best ways to achieve this goal.
There are a lot of so-called experts out there who claim they can get your website to the top of the search engines. But not all of them are created equal. That's why it's important to choose the right SEO expert for your business.
Here are some things to look for when choosing an SEO expert:
1. A track record of success. Look for an SEO expert who has a proven track record of getting websites to rank high in search engines. Ask for references and case studies from past clients.
2. A deep understanding of how search engines work. Search engine algorithms are constantly changing, and an experienced SEO expert will be up-to-date on all the latest changes. They should also have a good understanding of how different ranking factors impact search engine results.
3. Customized strategies for your business. An effective SEO strategy must be customized to your specific business and goals. One size does not fit all when it comes to SEO, so beware of any "expert" who tries to sell you a generic solution.
4. Ethical, white hat practices only . Be sure to choose an SEO expert who uses only ethical, "white hat" optimization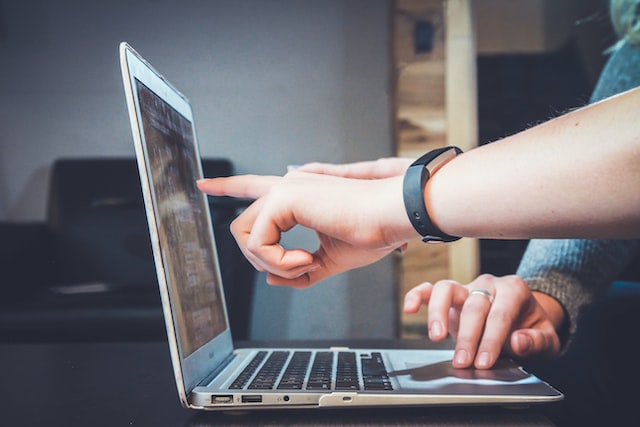 Tips for Maximizing your Results from an SEO Expert
Search Engine Optimization, or "SEO" for short, is the process of improving the visibility and ranking of a website in search engine results pages (SERPs). It is a long-term marketing strategy employed in order to drive organic traffic to a site.
There are many factors that go into SEO, and it can be difficult to keep up with all the changes and best practices. That's where an SEO expert comes in. An SEO expert can help you create and implement an effective SEO strategy for your website.
Here are some tips for maximizing your results from an SEO expert:
1. Define your goals and objectives upfront. What do you want to achieve with SEO? Do you want to increase traffic, improve your ranking for certain keywords, or both? Be clear about your goals so that you can measure your success later on.
2. Do your research. Not all SEO experts are created equal. Some may use outdated or unethical methods that could do more harm than good for your website. Before hiring an expert, do some research to make sure they are reputable and will use ethical methods to improve your site's visibility.
3. Communicate with your SEO expert regularly. Keep the lines of communication open so that you can discuss progress, changes, concerns, etc. A good relationship with your expert will help ensure better results.
4. Be patient! Rome wasn't built in a day, and neither will your website
Alternatives to Working With an SEO Experts
There are a number of alternatives to working with an SEO expert. One is to do it yourself. This can be a good option if you have the time and knowledge necessary to keep up with the constantly changing landscape of SEO. However, it can be difficult to stay on top of all the latest changes and trends, and you may not have the same success as someone who specializes in this field.
Another alternative is to work with a marketing firm that offers SEO services. This can be a good option if you want to focus on other aspects of your business and leave the SEO to someone else. Make sure to research any firm you're considering working with, so you know they're reputable and have a good track record.
Finally, you could hire an individual consultant or freelancer to help with your SEO efforts. This can be a great option if you need more personalized attention or want to work with someone who's familiar with your specific industry. Again, make sure to do your research before hiring anyone, so you know they're qualified and capable of helping you achieve your desired results.
Conclusion
Working with an SEO expert can be a great way to get your website ranked higher in search engine results. By understanding the basics of SEO and having a clear plan for how you want to optimize your website, you can work together with an expert to create a long-term strategy that will bring real success. With the right approach and knowledge, working with an SEO expert can help you reach more customers, increase brand awareness and visibility online.