Looking to be more visible on Google? First source of traffic for your website and main source of business for your company, Google SEO requires your full attention and the advice of an SEO agency. Indeed, the crisis has not spared companies that did not rely on the web and SEO to develop their business because consumers rushed to the web to make their purchase… It's a safe bet that these new habits consumption will be sustainable: the web offers incredible growth potential for most players. Generate sustainable business thanks to search engines! The Google SEO experts of the 1ère Position agency gives you leads to follow to gain positions on Google.
USE THE LONG TAIL FOR ITS REFERENCING ON GOOGLE
A veritable goldmine of SEO, the long tail refers to all queries made up of several words (often more than 3). These queries are characterized by their length, lower search volumes and a better conversion rate than generic queries. If the long tail is so popular in SEO strategies, it is because the queries are often less competitive and the positioning accessible to everyone! To succeed with the long tail, you have to get as close as possible to what the Internet user is looking for.
1 – DEFINE THE RIGHT STRATEGY
To define a good long tail strategy, you must first be very specialized in semantic research. Being able to list these long queries from Internet users is key work. Questions are becoming more and more important in Google search: opt for keyword research tools like AnswerThePublic or Alsoasked.com (beta). You can use Google features like "Related Searches" or "People Also Ask" from a generic query.
Which keywords bring in the most SEO traffic? Which pages or products are worth working on in a specific search? A textile seller may, for example, ask himself the question of the importance of indicating the size, color or even the material of his product.
2 – CHOOSE TARGETED QUERIES
Once the pages and keywords are listed, it's important to be able to rank and prioritize them. Indeed, the list of long tail keywords is very substantial. Many criteria must be taken into account to select priority pages and keywords:
Page conversion rate
Interest of the page in the overall SEO of the site
Search volume
Keyword competition
…
It's time to optimize your site for the selected keywords!
3 – OPTIMIZE PAGES FOR LONG TAIL SEO
Optimization for the long tail goes through the same pillars as Google SEO as a whole: content, technique and net linking. Content is the #1 lever for the long tail SEO. By multiplying blog articles, FAQs, detailed product sheets or by developing a lexicon or glossary, you enrich your site and you give yourself the means to position yourself on more keywords and in particular the keywords of the long tail. Add to that technical optimization and find good backlinks to gain positions and qualified traffic.
The long tail is suitable both for a website that is already positioned very well on generic keywords and for sites that are unable to position themselves. Remember that low search volumes multiplied by a large number of keywords generates a lot of traffic! For a very long time neglected, the long tail is an essential component in the Google SEO strategy by major brands and SEO agencies. And it's certainly no coincidence…
FOCUS ON SEARCH INTENT
It's a cliché to say it: in SEO, the search for keywords is an essential step. It conducts all semantic optimization actions, but also tree structure and net linking. However, some SEO strategies on Google fail despite all these efforts… This is most often because the search intent of the user is not understood. Indeed, behind each request hides an intention, an expectation, a need of the Internet user.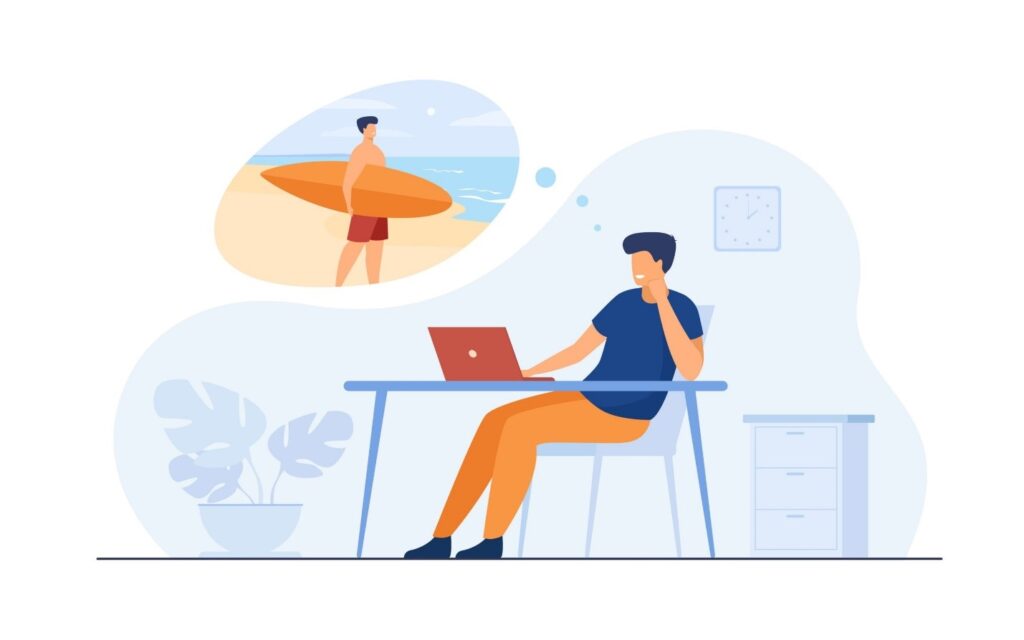 In SEO, search intent is useful for:
Understand the expectations of Internet users
Produce content adapted to targeted queries on relevant pages
Improve your ranking on Google
Detecting intent means being able to deliver the right information and content. Google is able to more finely analyze the content of each page and assigns value to a page that responds well to search intent. To better understand search intent, you need to classify 4 types of queries:
Search intent is a key concept in business SEO on Google. Do not limit yourself to a search for keywords to obtain a better positioning… and a better conversion rate.
PRODUCE HIGH QUALITY CONTENT
Content is King! It's not an SEO agency that will tell you otherwise. Indeed, site content is a pillar of SEO on Google – surely the one that is the most neglected by site administrators and Traffic Managers. Content production is more than just writing a blog post based on the targeted keyword. It encompasses the search for subjects, the editorial planning and the strategy for distributing the content, the latter being able to take various and varied forms (blog articles, advertorials, guest blogging, videos, podcasts, white papers, etc.).
The diversity of formats and distribution methods encourages publishers to put content at the heart of their SEO strategy. It is necessary to approach a coherent approach with all your targets. For example, a B2C company with a young target will have to focus on videos rather than a white paper which corresponds to B2B-oriented support.
It is the BERT (Bidirectional Encoder Representations from Transformers) algorithm, soon to be used by Google in France, which will be at the heart of the concerns of content and SEO specialists. Based on natural language processing (NLP), this update aims to improve query understanding and provide ever more relevant results.
INTEGRATE VIDEO INTO YOUR CONTENT STRATEGY
One of the top SEO for Entrepreneurs trends is to include video content in your content strategy. Video marketing often attracts much more attention than other content: blog article, podcast… Potential customers remain more engaged and focused during viewing. Think about your message, the scenario and especially the interest of each video for your audience!
Show your products in action and from their best angle, highlight the characteristics of an offer, explain a process in a dynamic and educational way, encourage prospects to find out more, showcase your know-how, your employees… videos are supports that can help you achieve all of these goals. Video may not be the most cost-effective content out there, but it's very engaging with a high ROI. According to Wy owl, almost 90% of companies believe that videos increase their site traffic and 83% say they generate more leads with this content.
From now on, video is at the service of Google SEO. Thanks to content adapted to your audience and optimized for search engines, your traffic and your conversion rate are likely to increase drastically!
ENRICH YOUR SITE WITH STRUCTURED DATA
Structured data is information present in the code of a web page, presented in a specific format so that search engines can more easily understand the content of this page. The Schema.org microdata schema standardizes this structured data and has been adopted since 2011 by Bing, Google, Yahoo! and Yandex. There are hundreds of different structured data formats such as the price, availability and rating of a product, the author of an article, the date of a publication, the ingredients of a cooking recipe, the dates of an event, the FAQs… They are equally suitable for e-commerce sites, institutional sites or editorial sites.
By speaking the same language as search engines, you make it easier for indexing robots to understand your site and indirectly improve your ranking on Google. John Mueller (Senior Webmaster Trends Analyst at Google) confirmed that structured data is used to understand the content of each page and to assess the relevance of the page. He points out that this technical optimization is only useful if the page contains rich, accessible content that meets the request of an Internet user.
The other benefit of structured data for SEO is the display of results in the Google SERP. Indeed, "structured data" is also used to enrich search results (Rich Snippets). Rich results greatly promote a better click-through rate. According to the various studies, there are between 30% and 70% more clicks on a rich result. A better click rate is necessarily characterized by increasing traffic!
Google SERP FAQ Structured Data Example for "SEO Agency" Query
Every year, new structured data formats appear. These are all opportunities to simplify the indexing of your pages and increase your organic traffic. In this year, plan to add new structured data to your SEO strategy on Google!
WORKING ON YOUR WEBSITE MENU
Optimizing your referencing on Google also involves optimizing the navigation elements of your site, in particular its tree structure and its menu. This New Year is an opportunity to check that your menu meets certain recommendations, both in terms of user experience and web referencing. It is among other things on its quality that your bounce rate, the number of pages visited per session, and therefore your sales and contacts depend.
5 TIPS TO IMPROVE YOUR SITE MENU
Make a menu according to your target. Your target is in a hurry, simplify the access tunnel by reducing the number of clicks to the final page. Your target is looking for information, bet on your FAQ and your blog. She needs to be reassured, highlight your "Contact" and "Who are we" pages…
Prioritize simplicity. The more concise your main menu, the more your visitors will find the category and information they are looking for. Category titles should be as clear as possible so you don't lose them.
Adapt categories to objectives: If your objective is to sell, highlight category titles that provide access to products. The "Contact", "About us", "FAQ/Blog", "Services" and other pages may appear in the footer. If your goal is to get leads or appointments via a form, highlight your quote form, a "call back" button or any other element that promotes conversion.
Think about secondary menus for the categories provided. Without weighing down the main menu, this will allow you to expand the sub-categories found there. A secondary menu also facilitates navigation for Internet users or crawlers.
Integrate a search bar: It allows an Internet user to carry out a specific search, and often to access a deep page in one click. If a visitor can't find what they're looking for on your site at a glance, they'll most likely opt for the search bar. Be aware that the words searched on this one is also a very good indicator of elements that are not very visible or that would have their place in the menu.
This list is not exhaustive. Keep in mind that there is no single effective menu template. There are as many different menus as there are websites. Horizontal, vertical, hamburger, mega menu, double menu, all can work as long as they meet your target!